Convention Speakers
Click HERE to learn about presenters at the 2016 ISGA Convention.
Convention Speakers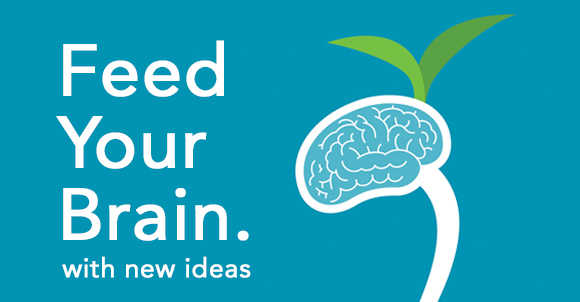 Hans van Doorn is a Plant Biochemist with a PhD from Wageningen University. He has extensive experience in breeding fruit, vegetables and potatoes with the aim of improving quality and the consumer experience. His focus is on flavor, aroma, texture, structure and health and nutrition related traits.
Dr. van Doorn currently holds a position at HZPC Holland BV, the number 1 potato breeder in the world, and is leading its Quality and Quantative Genetics & Biometrics Departments. He has been involved in various health and nutrition projects in collaboration with Koppert Cress and will present the highlights of this collaboration at the conference with particular attention to the benefits of sulforaphane in human subjects upon consumption.
The title of Pascal van Delst's presentation is "Proving Broccoli is Good for You (the 'Third eye' of the grower)"
We all know that eating fruit and vegetables is good for our health. Even our grandmothers knew. But still we have to struggle with legislation to deliver due diligence.
Pascal van Delst will point out in his presentation the pathway toward health claims and how new innovative tools and methods can help us to prove eating broccoli is good for our health. He also shows how growers can use a "third eye" to see the healthy value of their plants and can learn how to use it on their own without resorting to external expensive laboratories.
Pascal van Delst is the owner of Phood Consultancy, a consulting company which provides advice on food safety, food health, sustainability, social accountability and quality topics covering the entire food chain. Pascal is also co-owner and director of QFOOD GmbH, a German company that develops and manufactures instruments to measure ingredients and bio-active substances in fresh and processed food.
He previously worked as Quality Manager for several Heineken companies, as Food Manager at Diversey in the Netherlands and as Vice president, Food within SGS in Geneva.
Pascal holds qualifications in Total Quality Management from the University of Humberside/Lincolnshire, Hull (UK) and in Food Technology from HAS Den Bosch, Netherlands.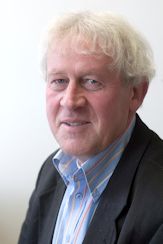 Professor R.J. Vonk
Healthy Nutrition; the role of Broccoli sprouts
Vonk RJ, Meijer K, De Vries, M and Priebe, M
UMCG, Groningen, The Netherlands
The focus this presentation to be given by Prof. Vonk will be on healthy nutrition and the role of sprouts in this context. Healthy nutrition has to support several metabolic functions in the human body; the most important ones are: energy conversion, building cells / organs and destroying invaders like viruses and bacteria's. The metabolic processes, which are supporting these functions, are in balance. Dysbalance leads to an inflammatory response and by consequence to various chronic diseases.
The anti-inflammatory response of fruits and vegetables are of major importance to maintain the metabolic balance in the body. We studied the anti-inflammatory aspects of broccoli sprouts and especially the role of sulforaphane ( SFN ). Background mechanisms, screening methods and effect in human volunteers will be discussed. Our data support the evidence that SFN in broccoli (sprouts) supports the metabolic balance in the body and thereby reduces the risk of chronic diseases. Broccoli sprouts have the advantage of a higher concentration of SFN.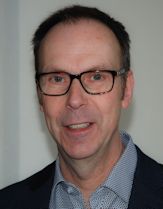 Dr. Ron de Bruin
The title of Dr. Ron de Bruin's presentation is "Less is more, the beneficial effects of a short term restricted diet".
Dr. Ron de Bruin is associate professor of experimental surgery at the Erasmus University Medical Center in Rotterdam. A medical biologist by training, Dr. de Bruin is interested in improving the outcome of surgical treatment, in particular of organ transplantation and cancer surgery. His research group has shown that short-term modulation of dietary intake significantly increases the resistance to surgical stress and to chemotherapy induced toxicity. Ongoing research includes the translation of these findings to dietary interventions in humans, and the elucidation of the underlying molecular mechanisms, which partly overlap with those induced by sulforaphane.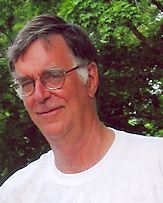 Bob Sanderson
There is nothing more nutritious than a sprouted seed, and this nutrition is at its peak when the sprouts are consumed raw.
Much of the nutrition in the many types of edible sprouts is provided by phytochemicals that are a natural part of seed germination. Among the even greater number of sprouted seeds that are not edible, including many that may be quite toxic, this inedible property is often, if not always, a result of very high levels of phytochemicals that have important pharmaceutical uses.
With the exception of these sprouted seeds that are just too potent to be consumed directly, there has never been a health problem caused by sprout consumption per se. The problems that have occurred are caused by organisms that find their way onto seeds, or into the sprouting environment, but these sources of risk should not be confused with the effects of consuming sprouts or the properties of sprouts themselves.
Unfortunately, there has developed an association between sprouts, and risks that are not caused by sprouts, including a disastrous event in Europe in 2011, which has had a profound negative impact on the raw sprout industry.
Since sprouts are not, in themselves, a problem, why does the sprout industry face so many challenges, and what can we do to improve things?
Lastly, what might the sprout industry look like once the industry's real problems are adequately addressed?
Bob will explore some of these questions in his introductory talk.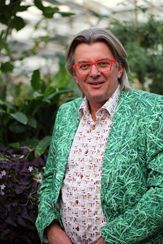 Rob Baan, CEO of Koppert Cress
The title of Rob' Baan's presentation is "Let's change the way we look at fresh food and health."
Proving the connection between food and health is the mission of Rob Baan, owner of Koppert Cress, a thriving business that specializes in cresses. Human beings still have the bodies of the hunter/gatherers that we were 170,000 years ago, and we need to feed that body similarly if we wish to stay healthy. Frontrunners in horticulture should concentrate on that.  Fresh products containing a high concentration of protective substances for a healthy diet would be a remedy against diseases like cancer, obesity and diabetes 2. How can we create value for horticulture? How can we feed 9 billion people? How can we give 'going Dutch' a new meaning? Let's change the way we look at fresh food! Meat might just be the garnishing. Vegetables–that is what it is all about.
Rob Baan graduated with a major in Agricultural Business at the Agricultural  University. In those studies, he was exposed to the exciting and important Dutch seed industry and joined one of the largest companies, Sluis & Groot (currently Syngenta), where he worked in horticulture in more than 70 countries over a period of 22 years. At Sluis & Groot he developed markets for its products and set up companies in China, India and the Middle East.
By 2000 one of his customers was searching for someone qualified to fill the position of director in his company. Baan stepped in and after two years, in 2002, he took over the nursery of exclusive micro vegetables and named it Koppert Cress.
Koppert Cress targets the top chefs in the world with its top quality micro vegetables and promotes itself as a valued partner whose micro vegetables add taste, color, aroma and distinctive decoration to a culinary creation.  Koppert Cress has won numerous awards, is now a market leader. Koppert Cress has an office on Long Island in New York since 2007 and seeks to create several franchises around the world. At present, the development of a branch office in Japan, which Rob has visited regularly since 1981, is a priority.
Convention Speakers
Click here to see a biography of each speaker at the ISGA 2014 Convention.