INTERNATIONAL SPROUT GROWERS ASSOCIATION CONVENTION
April 23 – 27, 2018 – Chatham, Massachusetts USA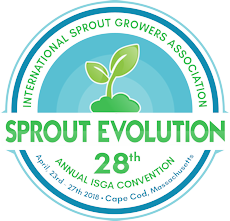 We look forward to seeing you in Chatham, Massachusetts on Cape Cod.  But if you can't attend the convention, you can gain positive recognition for your company and, at the same time, support the International Sprout Growers Association by becoming a sponsor.
Click HERE to become a sponsor.