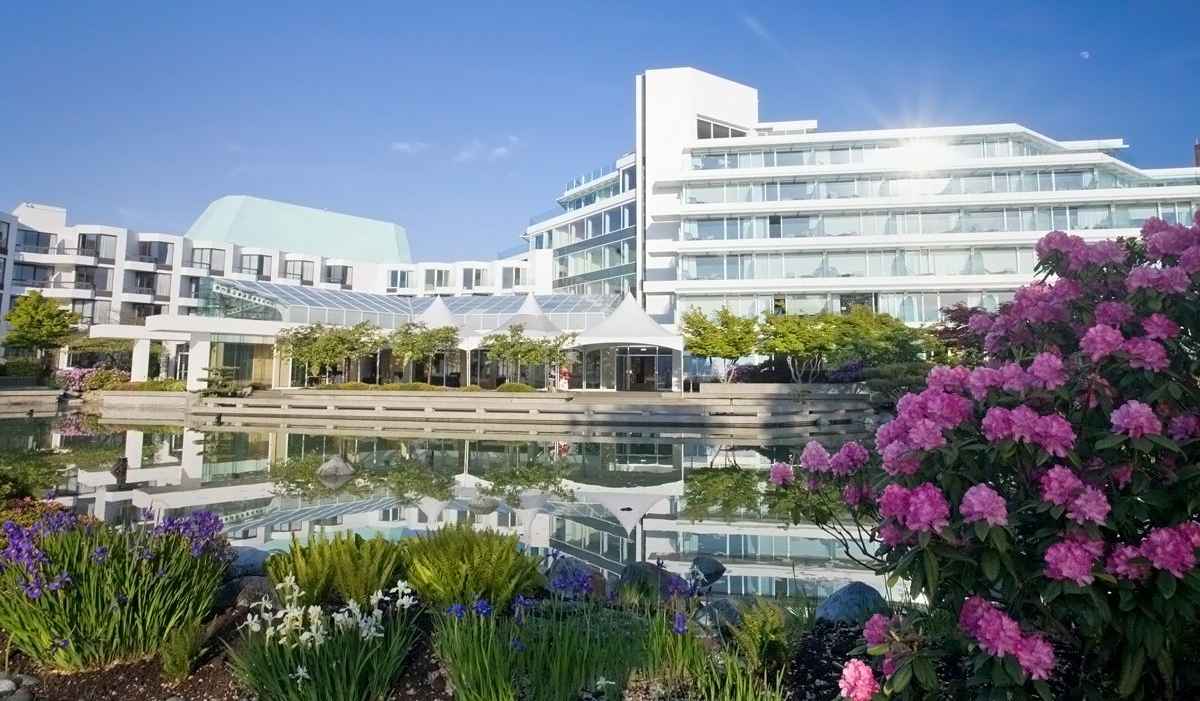 April 24 – April 28, 2017
The Inn at Laurel Point
Victoria, British Columbia, Canada
Victoria, British Columbia will be the home of ISGA's 2017 Convention.  It is the capital city of the province of British Columbia and is located on the southern tip of Vancouver Island just off Canada's Pacific coast.  Victoria is a lovely place which is known as the "City of Gardens" because of its green parks and flowery gardens.  Its horse-drawn carriages and double-decker buses give it a British ambiance.
There are many things to do and see in Victoria – whale watching, golfing at beautiful and challenging golf courses year round, touring Butchart Gardens' 55 acres of year around gardens, visiting galleries and museums, looking at amazing architecture, and listening to music in cathedrals, clubs, pubs and public parks.  Victoria is also a shopper's paradise with its many quaint shops and modern shopping centers.
Click HERE for pictures of Victoria and suggestions for how you and your family might want to spend time during your visit to Victoria.  There is something for everyone.
Laurel Wing Room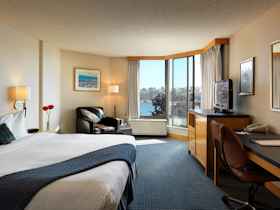 ISGA has reserved a block of rooms at the beautiful Inn at Laurel Point (pictured above), a charming waterfront hotel in downtown Victoria.  Amenities include a restaurant, coffee shop, bar, an indoor pool, outdoor patio, free Wi-Fi, fitness center and spa services.
Reduced rates for convention attendees are $149 (Canadian) per night for a room in the Laurel Wing or $189 (Canadian) per night for the Ericsson Wing Studios.  The differences between the Laurel Wing Room and the Ericsson Wing Studio are:  the size of the room, a standing only balcony vs. a balcony with seating and a standard bathroom vs. one with a deep soaker tub in the studio bathroom.  You may reserve your room now, with the option to cancel up to 24 hours prior to arrival date.
Ericsson Wing Studio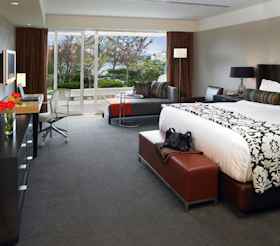 Below is a general calendar of the convention to help you decide which days to make your reservations for.
Monday, April 24 and Tuesday, April 25 – Board of Directors Meet
Tuesday Evening, April 24 – Reception
Wednesday, April 26 – Presentations
Thursday, April 27 – Presentations
Friday, April 28 – Tours
See Sprouter Training Course schedule below.
In addition to regular convention activities, there will be a Sprouter Training Course which will meet requirements for the FDA Food Safety Modernization Act Produce Safety Rule.  This two and one half day course will begin on Thursday afternoon, April 27 and continue through Saturday, April 29.
ISGA's block of rooms is reserved from Thursday, April 20 through Monday, May 1.  Extra days are included in the block in case you want to come early and/or stay late to enjoy the attractions of Victoria.
You may book your room by telephone (1-800-663-7667) or locally (250-386-8721),  by email (reservations@laurelpoint.com) or using the following link:  https://reservations.travelclick.com/12209?groupID=1751215#/guestsandrooms.  If you are booking via telephone or email be sure to indicate the group ID, 1681738, and hotel ID, 12209, to get the discounted rate for ISGA Convention attendees.
We look forwarding to seeing you at the convention. Click HERE to register for the 2017 ISGA Convention now.  "Early bird" fees apply through February 15, 2017.